patterdaleterriers.co.uk is a participant in the Amazon Services LLC Associates Program and other affiliate advertising programs designed to provide a means for us to earn fees by linking to Amazon.co.uk and affiliated sites. Affiliate links may be used on this page and in patterdaleterriers.co.uk articles, but they do not impact on the price that you pay and they do help me to get this information to you for free. Read my privacy policy for more information regarding affiliates.
Manchester is a city that I love as it was my University city. It's also the city where I got Milo, my Jack Russell! Despite Manchester being a big city, there are some wonderful dog walks in Manchester that you can enjoy in the city parks and also beautiful surrounding areas such as Alderley Edge.
Platt Fields Park
If you live in Central Manchester and particularly if you are a student based in Fallowfield then Platt Fields Park is an excellent city based dog park. In fact, it is one of my favourite dog walks in Manchester due to fond Uni memories! For families, there is a labyrinth, a picnic area and a BMX bike track. For dogs, the circuit around the lake makes a lovely daily walk.
Heaton Park
If you are in North Manchester then Heaton Park is a must visit. You can get there by tram (Metrolink) but one of the problems with Manchester is that dogs are not allowed on the Metrolink (although they are allowed on buses and trains!) Once you have made it to Heaton Park, you can take the Heaton Park circular route with your dog which takes about an hour and a half. The park is approximately 600 Acres and is home to the Grade I listed building Heaton Hall. Well behaved dogs have enough space to go off lead. Here is a link to the an OS Map of the Heaton Park circular route.
Chorlton To Sale Waterpark
This walk is relevantly flat and there are various places to park, and it is free of charge. There are various walks to go on around this area but this one is circular. It goes through fields, the River Mersey, Sale Water Park, and Jackson's bridge.
From the car park take a straight path and once you get to the bridge go right. Here you will find open fields where your dog can have a runabout. Once you finish walking through the fields there is another set of fields where there is a path. This path will eventually lead you to a river where your dog can have a splash around and this will eventually lead you to Sale Water Park. If you keep walking you will end up at Jackson's bridge where there is a pub you will be able to have refreshments and they are dog friendly.
Debdale Park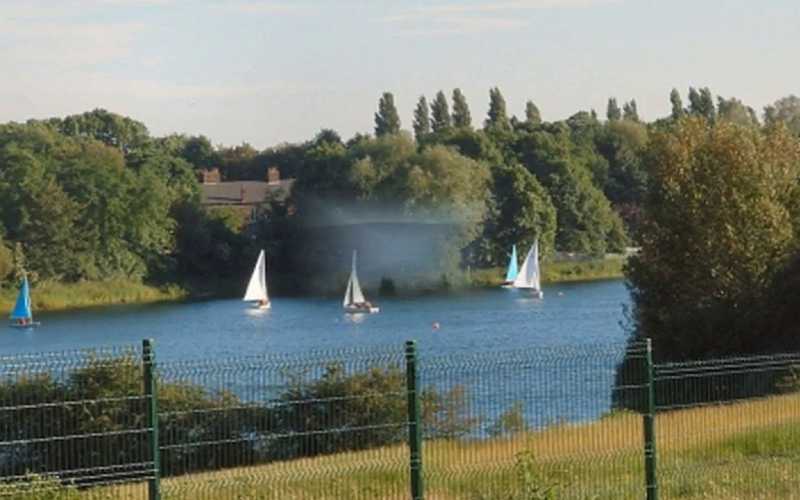 This walk is not too long and is about 2 miles. There are 2 large fields for your dogs to have a play and there is a path that goes to the upper reservoir. This can get muddy and your dog may need a wash after. There are various routes to walk so it is up to you. It can get busy here so your dog will likely make friends along the way. It will overall take just over an hour to complete a full circuit.
Haughton Dale
This dog walk has a range of terrain from hilly to flat. It is free to park here and there are specific off-lead areas. There is a muddy stone path that leads to the canal and if you turn left onto the canal there are multiple entry points into the woods. All of these paths lead to the river. If you go over the bridge and go across the beautiful buttercup field you will find a river where your dog can swim. You will most likely see horses on the route and during the summertime this place is beautiful. Definitely take photos here.
Clifton Marina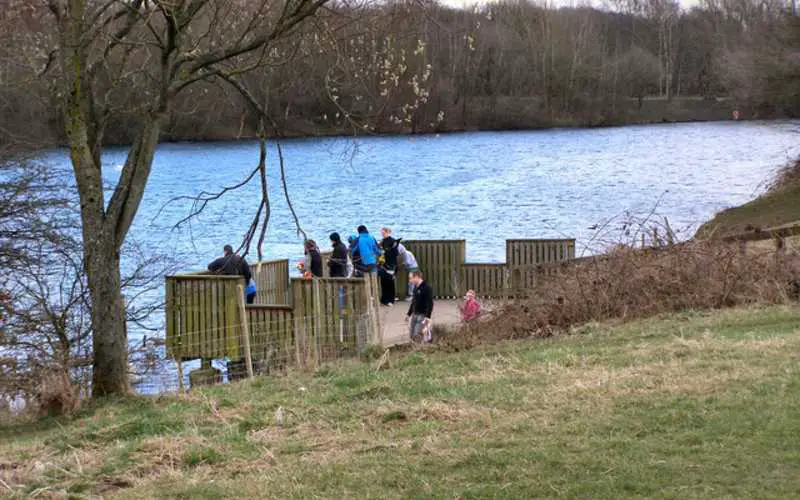 This a flat walk and has a forest and a park. Families often go to this park and it has lakes and rivers nearby. Your dog is able to go off the lead and have a runabout. There are also many other dogs around. Dogs should avoid going in the water – if they are not trained to stay away then do go to the other side of the park where they cannot access the lake. There is also free parking and a picnic area to stop and have a snack.
Quarry Bank Mill
This walk is a forest walk – great for dogs that like to explore. You have to pay for parking and there are off-lead areas. Most areas are pathed routes, and the walk is lovely. It is by an old refurbished mill. There are various streams for your dog to have a splash around and there is an area for refreshments if needed.
Alderley Edge
If you are willing to jump on a train and go slightly out of the city, definitely take a trip to the Cheshire Village of Alderley Edge. It will take around half an hour by public transport. There are many different scenic routes and some hills to climb for fantastic views. Make a day of it and grab a pub lunch at the end of your walk! Here's a map and route plan for the best Alderley Edge Woodland walk.
If you enjoyed this article on the best dog walks in Manchester, you might also like to read about our favourite dog walks in Liverpool.