patterdaleterriers.co.uk is a participant in the Amazon Services LLC Associates Program and other affiliate advertising programs designed to provide a means for us to earn fees by linking to Amazon.co.uk and affiliated sites. Affiliate links may be used on this page and in patterdaleterriers.co.uk articles, but they do not impact on the price that you pay and they do help me to get this information to you for free. Read my privacy policy for more information regarding affiliates.
Today's blog is all about our favourite Dog walks in Somerset including my top choice from our childhood holidays – Cheddar Gorge.
Cheddar Gorge 
This dog walk is extremely challenging and perfect for hyper dogs that require a lot of exercise. There is a walk either side of the Gorge and you can park at the top of the Gorge if you want a gentler walk. The view is spectacular and the Gorge itself is 122m deep and 3 miles long. If your dog is not 100% trained to stay by your side, then I would keep them on a lead as the walk is high up and near the edge of the cliff. You will need good walking gear and expect various rocky paths and a strenuous climb. The reward is a tired hyper pup and some epic views. 
Dunster Castle/Grounds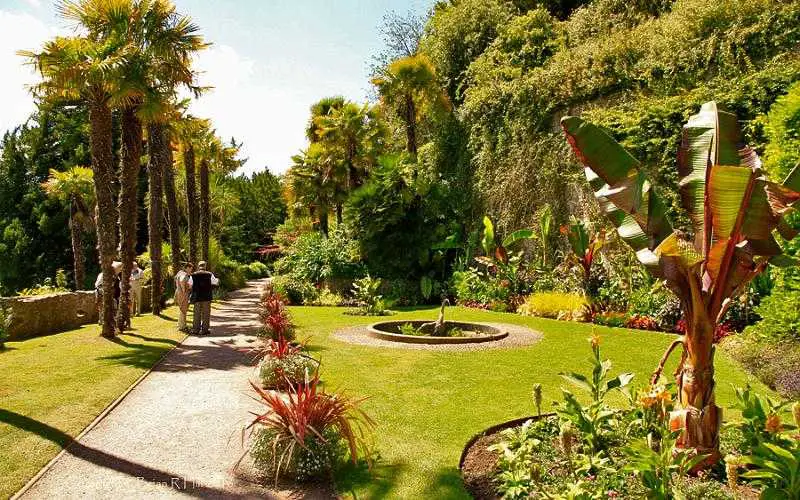 At Dunster Castle dogs are allowed everywhere apart from inside the castle. The parkland is a flat walk and follows the River Avill. The river is a great place for your dog to cool off and have fun splashing in the water. The flat path is wooded and there are various types of wildlife around. The watermill is dog friendly and when it is open you can see the milling in process. The watermill tearoom is a place to stop for a snack and many have said the food is very good.
There is a fee for this walk and prices can be found here. The staff are really helpful and can provide you information on the best routes to go. 
Horner Woods
Horner wood is also known as the ancient tree walk. There are ancient oak pollards and impressive oak trees over 500 years old. The walk passes through mostly woodlands, but it does have viewpoints and a riverside. This is a great place for dogs to explore and experience several types of terrain. There is the village of Horner nearby to grab a snack after your walk. After all, after this challenging walk, you may need one.
St Audries Bay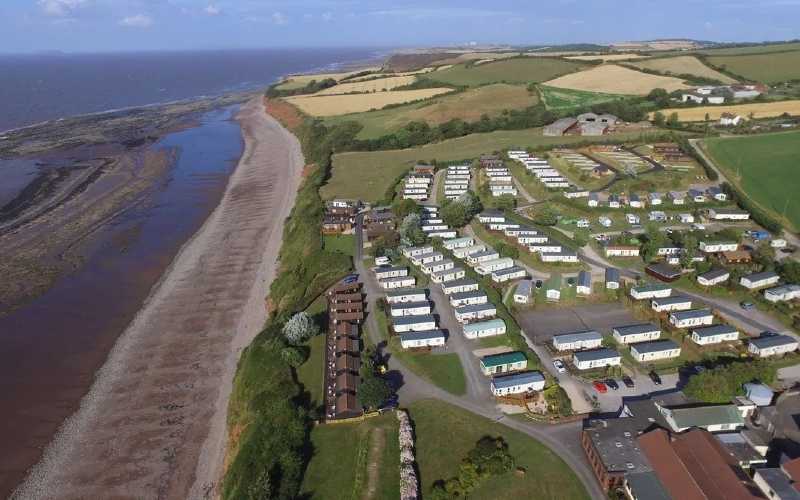 Many dogs enjoy the water, so a dog walk that is on a beach will be extremely exciting for them. St Audries is covered in sand and has two waterfalls where small streams drop onto the shore. Dogs are allowed at all times so you can go and walk along the bay with your dog as you please. The beach is not only sandy but also has rocks. If your dog likes going into the water, then this is also a place to bring them. They can have fun walking in the shallow parts of the water and it will be an experience they enjoy.
Berrow Beach
Another beach to consider for your dog is Berrow Beach. It is a quiet and spacious beach and won a seaside award in 2017. Dogs are allowed at all times and the walk goes on for miles. It is an ideal dog walk so that your dog can walk, and splash around in the water with no worries. There are serval places to park and it is paid parking. 
There is an old shipwreck so be aware of your dog getting close to the wreckage to avoid any injury. In addition, there may also be horses they may get frightened by your dog. Therefore, just keep a close eye on your dog whilst they are out exploring and having fun.
If you enjoyed this article on dog walks in Somerset you might also like to read about the best dog walks in Kent and 5 Best Dog Walks in Bristol.