patterdaleterriers.co.uk is a participant in the Amazon Services LLC Associates Program and other affiliate advertising programs designed to provide a means for us to earn fees by linking to Amazon.co.uk and affiliated sites. Affiliate links may be used on this page and in patterdaleterriers.co.uk articles, but they do not impact on the price that you pay and they do help me to get this information to you for free. Read my privacy policy for more information regarding affiliates.
Today's blog is all about the best dog walks in West Yorkshire. The area of West Yorkshire includes Leeds, Bradford and Bingley, plus the surrounding countryside. There are some extremely picturesque walks you can do with your dog including Cullingworth, St Ives and Hirst Wood.
Goit Stock, Cullingworth
This walk is quite hilly but would be great for a younger dog to tire them out. The walk has both on lead and off lead areas. These areas will be signposted and generally, dogs will have to be put on a lead when they are around other animals-especially farm animals. The walk is a woodland walk, and it takes you past some amazing waterfalls. Many people take photos here because it is so beautiful! There are a few different paths to choose from and the most common is the walk along the river. However, you may need wellies as it gets quite muddy. Overall, you can choose where you want to start or finish your walk. Either in Wilsden, Cullingworth, or Harden.
St Ives Estate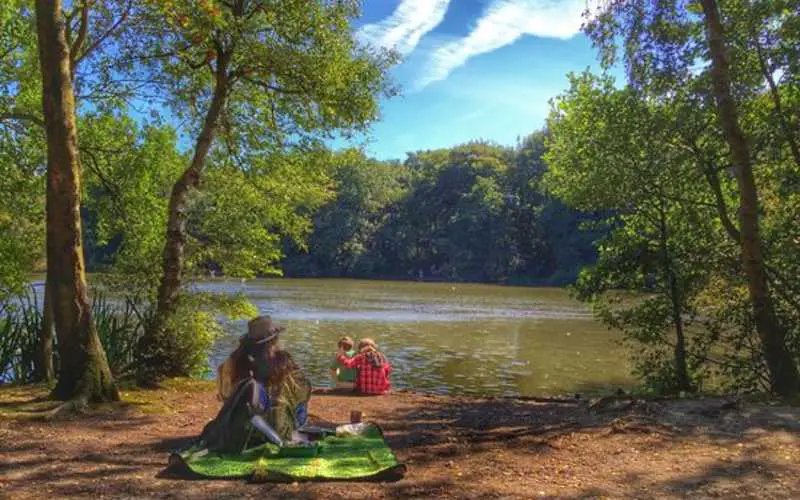 This walk has an incline, but it is generally a flat walk. There are off-lead areas and pathed routes to follow. St Ives Estate is very large and has a variety of paths to choose from. There is also a café and lake to explore with your dog. Your dog is free to roam around as they wish but you should take care when approaching the road as there is not a fence. Additionally, in the forest, you may be able to find wooden sculptures which are quite interesting. Parking should be quite easy here as there are various places to park and it is free of charge. 
Hirst Wood, Bingley
This walk is both hilly and flat. The area allows your dog to be off the lead and Hirst Wood is great for your dog to have a runabout. The wood runs along the canal between Bingley and Saltaire. The walk allows your dog to explore and sniff around in all the forestry. Additionally, there are a few places where your dog can have a drink. One path you should be cautious of is the one that runs near the train track. Make sure it is safe before your dog is let off the lead.
Prince of Wales Park, Bingley
This is a small woodland forest walk for your dog to enjoy and explore. The paths are well maintained but the route becomes quite hilly. This is a walk to go on if you want to get away from crowds as it is rather peaceful. The walk itself is not long and you just follow the path in one direction until you and your dog complete it. Come here if you want time for yourself and to see beautiful flowers and trees!
Druids Altar Above St Ives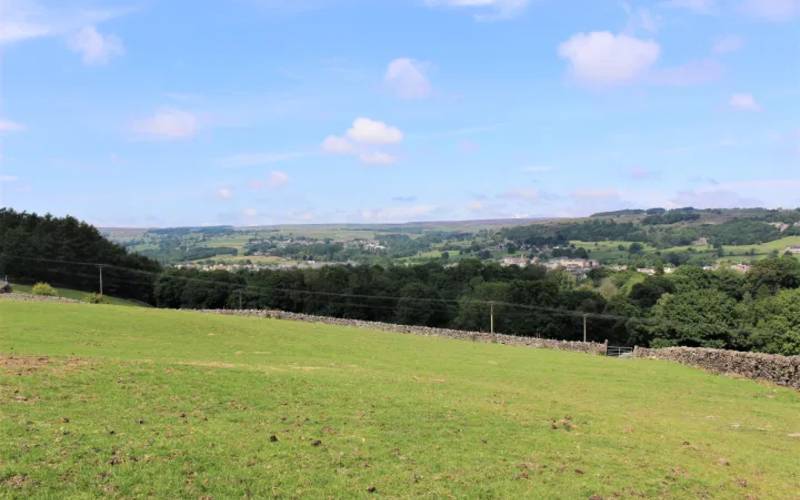 This walk is very hilly and there are several off-lead areas for your dog. You can park on Altar Lane (which is free) and walk along the road then turn right. Here is where your dog can be let off the lead. At the end of this walk, you should come across a gate and if you go through it you will not have to worry about horses since they are not allowed past that point. Once you go through this gate you are in St Ives Estate. As you walk down the hilly path will eventually run along the golf course. If you want a longer walk, then proceed to walk alongside the wall until you reach another gate. Overall, this is an enjoyable walk, but you should be wary of nearby horses and cars passing by.
If you enjoyed this article on Dog Walks in West Yorkshire you might also want to read about: