patterdaleterriers.co.uk is a participant in the Amazon Services LLC Associates Program and other affiliate advertising programs designed to provide a means for us to earn fees by linking to Amazon.co.uk and affiliated sites. Affiliate links may be used on this page and in patterdaleterriers.co.uk articles, but they do not impact on the price that you pay and they do help me to get this information to you for free. Read my privacy policy for more information regarding affiliates.
Today's blog is all about our favourite dog walks in Gloucestershire, including our favourite – Westonbirt Arboretum.
Westonbirt
Westonbirt Arboretum is a beautiful place and is a popular dog walking spot. Westonbirt has a range of trees from around the world, making it a unique place to enjoy a dog walk. When you arrive at Westonbirt you will be greeted by the friendly staff and you will be required to pay for entry. Prices can be found here.
The park itself is very scenic with various routes to take. Some are shorter and others are longer. In the winter, the routes can get quite muddy so bring wellies and prepare for your dog to get very muddy! This dog walk is also great in the autumn when the weather is calmer and the trees show an array of colourful leaves. There are numerous amounts of dog bins on site and water bowls. After the walk, there is a café to get a refreshment before heading home.
Broadway Tower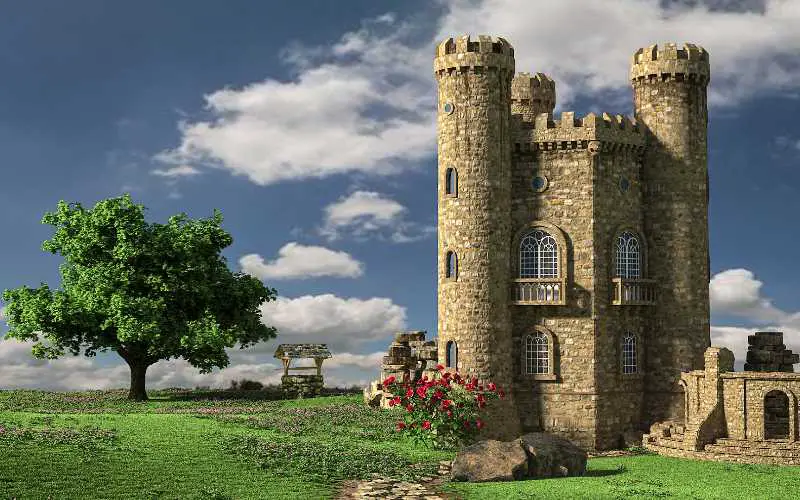 Broadway Tower is a circular dog walk in the Cotswolds. However, the walk starts in Broadway village so there is an incline before reaching the Broadway Tower. Broadway Tower stands on Beacon Hill, which is the second highest point in the Cotswolds. The tower itself is 65 feet (20 metres) high and has spectacular views of the Cotswolds. This dog walk is definitely worth the view and has an incline for a more challenging walk.
Side note: Near the carpark are a couple of ice cream vans so perhaps consider buying yourself and your dog(s) a vanilla ice cream cone. 
Mallards Pike
This park is very beautiful and is in the Forest of Dean. It is primarily a woodland area but does have an area for your dog to take a dip and swim. If your dog is a water dog this is a walk to try. After the walk, there is a café nearby to grab a snack.
Crickley Hill Country Park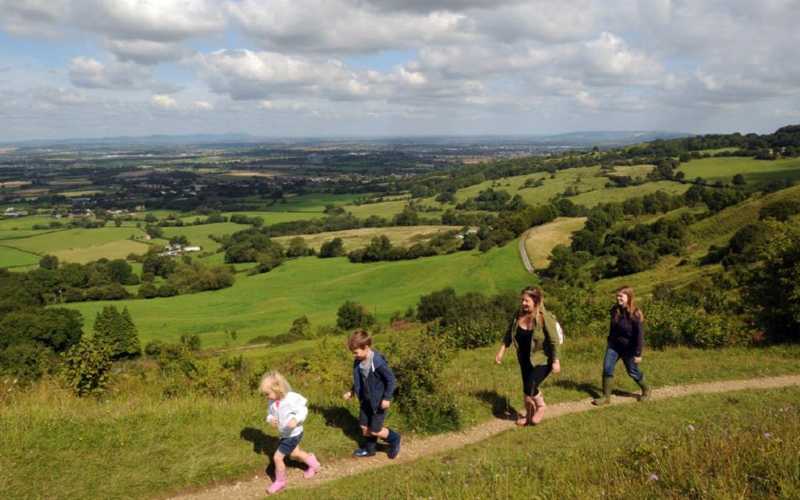 Crickely Hill Country Park can be quite busy on the weekends. However, there are more secluded routes if you chose to avoid the crowds. Simply avoid the marked footpath and make your own way up the hill. It has a spectacular view of Gloucester and even Cheltenham. It is very unlikely you will get lost since the walk is simply an incline to the top of the hill. There is a café nearby. Parking may be an issue at Crickley and you should not attempt this walk without paying for parking. They often issue fines regardless if machines are working or not since you can pay via your phone.
Summit of Robinswood Hill
This park has 250 acres of open countryside to explore. There is the main viewpoint to take pictures and the walk is overall very pleasant. It is quite a challenging walk but there are various routes to take up to the summit. This walk will definitely tire out your dog! There are a variety of open meadows and woodlands as well as a quarry to explore. There is a café nearby for snacks after the walk or picnic tables if you want to bring your own lunch. 
If you enjoyed this article on the best Dog Walks in Gloucestershire, then you might also like to read about our favourite dog walks in Milton Keynes and Dog Walks in Bath.