patterdaleterriers.co.uk is a participant in the Amazon Services LLC Associates Program and other affiliate advertising programs designed to provide a means for us to earn fees by linking to Amazon.co.uk and affiliated sites. Affiliate links may be used on this page and in patterdaleterriers.co.uk articles, but they do not impact on the price that you pay and they do help me to get this information to you for free. Read my privacy policy for more information regarding affiliates.
In addition to its industrial heritage, Leicestershire is known as the home of fox hunting and therefore offers some great terrain for terriers! Here are some of our favourite dog walks in Leicestershire including Watermead Country Park and Beacon Hill.
Beacon Hill 
This is a great dog walk if you want to tire your dog out. The hill rises to about 245m and its one of the highest points in Leicestershire. The walk is quite challenging so this walk would be better suited for a younger dog. At the top of the hill, you will be able to see Charnwood Forest and the Soar Valley. You can take a great photo here and the view is breath-taking.
Watermead Country Park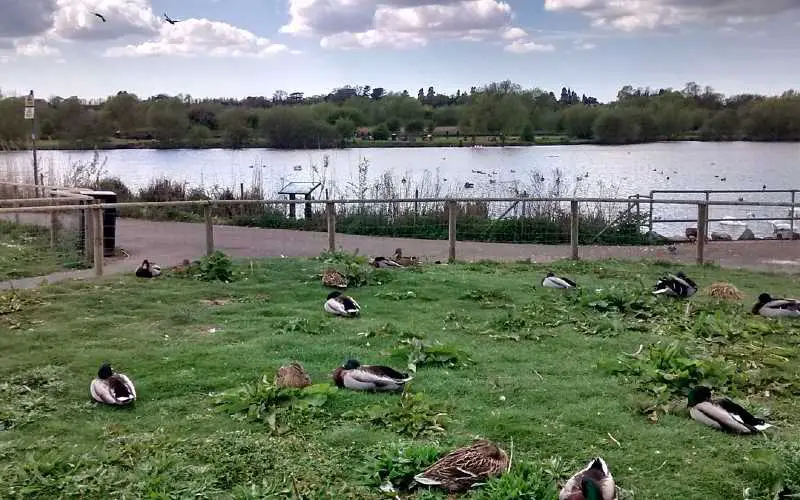 This country park has a dozen lakes around the site, along with various paths. You can choose which path you want to take. Some are longer others are shorter. There are various types of wildlife around and you will find many people fishing in the lakes. The woodlands, wetlands, and nature reserve are a great place for your dog to explore. The walk is very peaceful and flat for the whole duration. However, there is an area where dogs are not allowed but this is clearly marked. The only downside is there are not any cafes nearby. 
Foxton Locks
If you wish to go on a canal walk, then Foxton Lock may be for you. It runs by the Grand Union Canal and the flights of locks are the steepest in England. Your dog should avoid jumping in the canal just because it is not entirely safe. This is because there are often canal boats passing in the water. This walk not only offers to take you along the canal but also to a woodland trail- that leads you to the village of Foxton. The Foxton Locks Inn is a place to stop for a snack and a drink once you finish your walk. They are also dog friendly!
Burrough Hill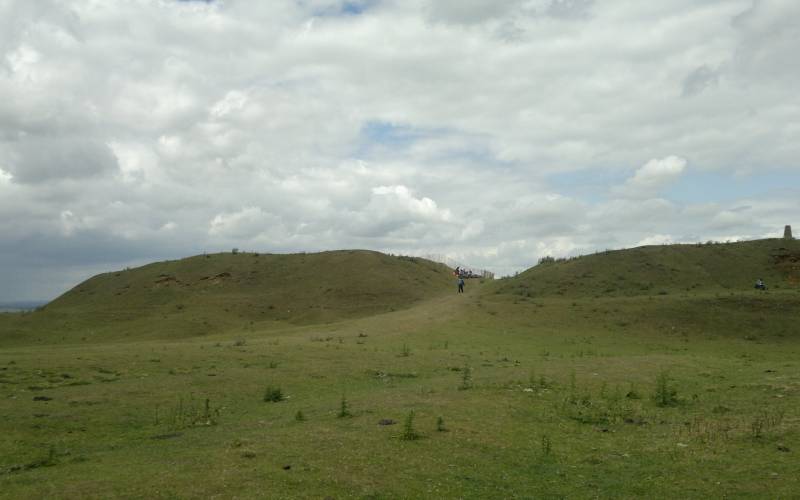 Burrough Hill offers a great view over Leicestershire and it definitely worth the climb. The views are amazing, and it will tire your dog out. Therefore, this walk is more suited for a younger more energic dog. Older dogs may struggle with this climb. There is also a nearby country park called Melton Country Park. Here there is a picnic area and a pub called the Stag and Hounds where they are dog friendly (where you can have a snack and a drink). However, The Stilton Cheese Inn is not dog friendly so avoid this pub if you want to be accompanied by your dog. 
Sense Valley Forest Walk
This walk offers both waterside and woodland walks. There are lushes green fields for your dog to have a roam and there is a broadleaf forest. In addition, there is an area where your dog can go for a swim to cool off and have fun. Many other dogs also splash in the water so your dog will be able to make some friends along the way. This walk suits both older and younger dogs because the path is relatively flat. Picnic sites are near the park so you can stop and sit down to have a break during the walk if needs be. 
If you enjoyed this article on Dog walks in Leicestershire you might also like to read about dog walks in Gloucestershire and Dog Walks in Birmingham.