patterdaleterriers.co.uk is a participant in the Amazon Services LLC Associates Program and other affiliate advertising programs designed to provide a means for us to earn fees by linking to Amazon.co.uk and affiliated sites. Affiliate links may be used on this page and in patterdaleterriers.co.uk articles, but they do not impact on the price that you pay and they do help me to get this information to you for free. Read my privacy policy for more information regarding affiliates.
With a hilly landscape and the Peak District right on the doorstep, there are some amazing dog walks in Sheffield. Here are some of the best including Greno Woods, Graves Park and Hillsborough park.
Shire Brook Valley Nature Reserve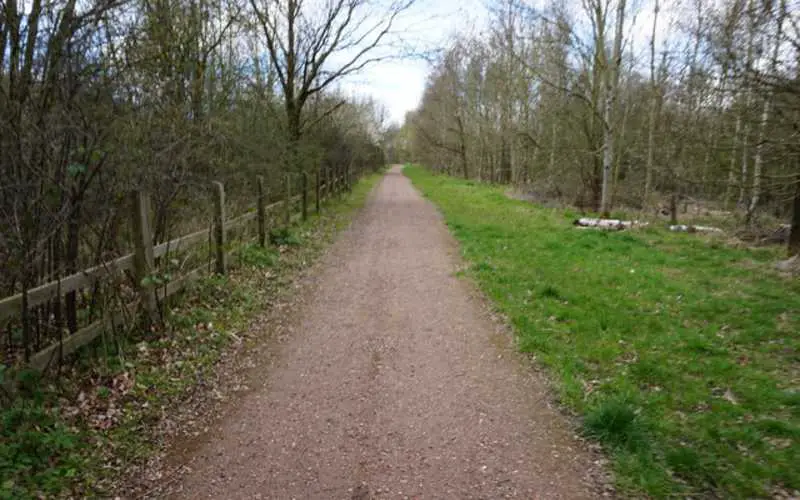 The Shire Brook Valley has over 100 hectares of land. It is situated in the southeast of Sheffield city and has a mixture of brooks, meadows, woodlands, and ponds for you and your dog to enjoy. Overall, there is a lot to see here and you will not be disappointed.
There are four walks that you can take, and they vary in length (30mins to 2hours).  
The parking here is also free.
Graves Park
Graves Park is Sheffield's largest park covering 206 acres of land. The park is surrounded by woodland and there is a stream that runs through the middle of the park. This park has 4 main areas called; Norton Park, Deer Park, Old Park, and North Croft and 3 woods named; Cobnar Wood, Waterfall Wood, and Summerhouse Wood.
Overall, there are many paths to choose from so choose one that best suits you.
Endcliffe Park
Endcliffe Park has 15 hectares and is located in the southwest of Sheffield. This park is listed on the English Heritage's National Register of Historic Parks & Gardens, Endcliffe. The park has parklands, woodlands, and ponds to enjoy. The woodlands are great to spot wildlife and your dog will love to pick up all the various scents.
There is a cafe in the park so you can take a break and grab a quick drink and a snack. They are also fine with dogs as long as they are well behaved.
Greno Woods
Just North of Sheffield is Greno Woods. This is an ancient woodland that has a range of wildlife and full of historic interest. The woods cover around 169 hectares and have excellent opportunities for wildlife watching, exploration, and recreation so there is plenty of green space for your dog to run around and be free.
Hillsborough Park
This park is great place to let your dog roam wild. There is a huge open space for your dog to run around. There is also a pond, but they advise dogs to avoid taking a swim.
Hillsborough Park overall features a fishing lake, a bowling green with a pavilion, a walled garden, tennis courts, and a playground, and a library
It is a nice space which is peaceful and well maintained, perfect for a picnic and quick run about for your dog. Lots of people do walk their dogs here so your dog will definitely find friends to play with.
If you enjoyed this article on the best dog walks in Sheffield, you might also like to read about our favourite Dog walks in Manchester.