patterdaleterriers.co.uk is a participant in the Amazon Services LLC Associates Program and other affiliate advertising programs designed to provide a means for us to earn fees by linking to Amazon.co.uk and affiliated sites. Affiliate links may be used on this page and in patterdaleterriers.co.uk articles, but they do not impact on the price that you pay and they do help me to get this information to you for free. Read my privacy policy for more information regarding affiliates.
Ok, I will admit it – I rarely do anything these days without an app! An app to order food, an app to book a taxi and an app to make bank transfers. So if apps work so well, which apps should you consider using as a dog owner? Well you will be pleased to know that there is a variety of dog apps available including dog sitting, dog exercise and even doggy dating! Here are some of the best dog apps that we recommend:
1. Rover – Dog sitting App
It's not nice for your dog to be put in kennels when he is used to the comfort of your own home. 'Rover' the dog sitting app matches you to a dog sitter who will be devoted to looking after your pooch while you are away – either in your own home or theirs. My friend Laura does dog sitting through this app and if we ever need to leave Blake anywhere, we know that he will be safe with her!
2. Tindog – Doggy Dating!
If you want to find dog friends for your dog to socialise with then you need to download 'Tindogs' the doggy dating app. this app matches your dog with other dogs in the area also looking for pals for walkies or playmates. It's like Tinder – but for dogs!
3. Sniffspot – Rent enclosed Doggy Exercise Fields
Do you have a dog who loves to exercise off lead, but doesn't have full recall yet? Maybe your dog is not great with other dogs and needs some time off the lead to let off steam without the stress of bumping into other dogs on the way. Sniffspot is an apps which will help you to find a private dog park hosted by locals. It's currently predominantly USA based 'sniffspots' but the platform is set up to roll out to other areas including the UK.
If you live in Denmark, you will be pleased to know that there is a Danish app for doggy exercise spots developed by Hundeskove. Check them out and never worry about your dog escaping again!
4. Puppr – Dog Training App
A stress free way to train your new puppy – download this app to meet your new digital dog trainer! This app offers over 70 lessons taught by celebrity dog trainer Sara Carson and 'The Super Collies'. Puppr includes video instructions and a built-in clicker to help teach your dog tricks from basic obedience like "sit" and "stay" to advanced tricks like "sit pretty" (beg). Save time and money on training with the step-by-step guides on this app.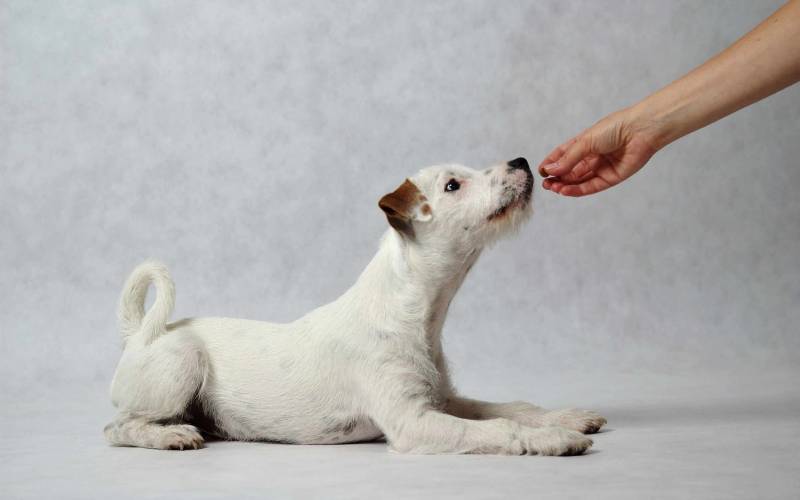 5. iTrainer dog Whistle and Clicker app
This 'iTrainer dog whistle and Clicker App' has over 50 sound effects to keep your dog entertained! These are great for positive reinforcement clicker training as it makes the sound of the clicker. Also it has a whistle sound for whistle training your dog on recall. There are also some fun sounds like a squeaker to entertain your dog!