patterdaleterriers.co.uk is a participant in the Amazon Services LLC Associates Program and other affiliate advertising programs designed to provide a means for us to earn fees by linking to Amazon.co.uk and affiliated sites. Affiliate links may be used on this page and in patterdaleterriers.co.uk articles, but they do not impact on the price that you pay and they do help me to get this information to you for free. Read my privacy policy for more information regarding affiliates.
It's been a tough 4 months! Back in March I returned from my holiday early at the start of a global pandemic. Coronavirus was certainly a shock to many and grounded travellers worldwide. It kept many of us stuck in our homes under what felt like house arrest! Since March, we have been on lockdown for most of the time here in Liverpool, with periods of complete self-isolation too due to my asthma. Things are slowly getting back to normal, but no doubt about it, there will be challenges for both us and our dogs! So what post lockdown dog training do you need to consider?
Post Lockdown Challenges for Dogs
During Lockdown, there will have been certain changes that your dog will have started to get used to. As lovely as it is to enjoy more time working from home and cuddling our furry friends, this is itself will pose a challenge. Our pooches have probably got used to having us around. I realised that this was the case when Blake started to cry the second I closed the front door – and this was only after popping to the corner shop!
There's also the change in routine – if your dog is now used to having you at home but soon you have to return to work, your dog will NOT like this! Where are my humans? He might be asking himself!
Additionally, not many visitors will have been coming to your home over the last few months and so your dog might be more defensive of visitors to the home when coming out of lockdown.
A final challenge for your dog will be that socialisation (with people and other dogs) may have been minimal. Perhaps you were attending dog training classes or clubs that had to be cancelled? Perhaps you had to stop walking with your best human and canine friends temporarily? If your dog was attending doggy daycare or puppy socialisation, this may also have been cancelled?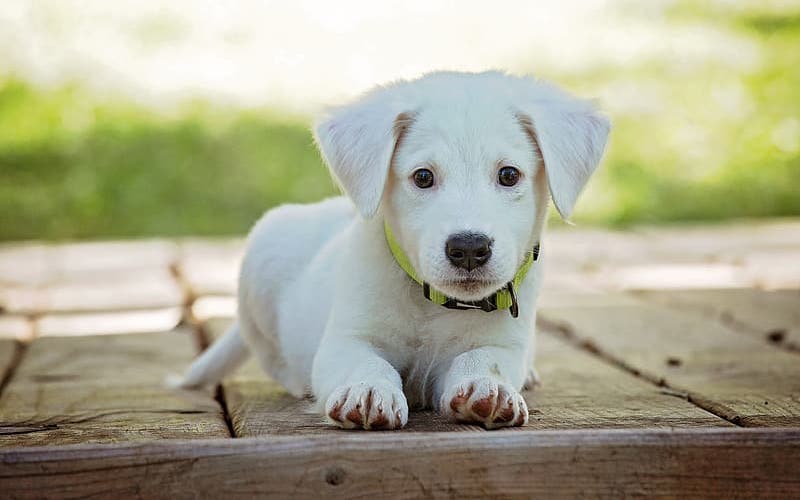 Post Lockdown Dog Training Tips
Separation Anxiety
To help your dog to get used to being left alone again start by taking short trips to the corner shop or short walks around the block. You can then build this up to half an hour or an hour, before returning to a more normal schedule of maybe going out to work or leaving your dog for 3-4 hours at a time.
To help with the separation anxiety, let him go in the same areas of the house that he usually goes in – this will ensure that the situation doesn't feel too different.
You could also consider getting some games and tasty treats to refocus your dog while you are gone. I recommend smearing a licky mat with his favourite wet dog food and freezing it and also hiding some of his favourite treats in Nina Ottosson dog puzzles.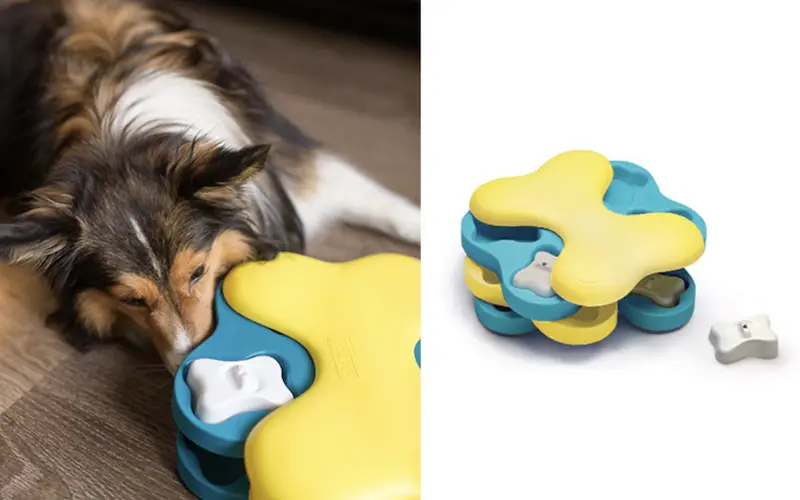 If you want to try some extra special home made treats you can make your own liver cake for dogs and then hide the treats inside cardboard boxes for him to hunt and find while you are out!
Visitors to the Home
Visitors may now be scary for your dog because he hasn't experienced visitors to the home for a while. Avoid letting your dog bark and jump up at people at the door. Instead shut your dog in the place he usually sleeps with a licky mat or puzzle to keep him occupied. You can invite your visitors in to sit down and only when they are sitting comfortably let the dog in to say hello. If these visitors are still scary for your dog, you can arm them with treats so that they bond with your dog.
Routine Change
To get your pooch used to a normal working routine again it is a good idea to start the routine back up again before you have to. For example, if you are due to go back into work in a week or two, start that routine up now with the normal time of walkies and food. He will start to get used to the timing of things before you are back in the workplace. Otherwise, if you start going back to work without any preparation, it may come as a big shock to your dog. You could also consider a friend or dog walker popping in to see your pooch the first few days that you are back working.
Socialisation
If your dog seems more reactive since lockdown, I really recommend clicker training. It's a positive reinforcement method – you click and treat the dog every time he sees something scary such as another dog or bark and it starts to reassure him that it's ok and even something positive.
You can also reinforce his basic obedience when out on a walk to reinforce his previous training (sit, down and stay).
If you have been missing socialisation or training classes, now is a good time to get back into them. We started the lead manners classes up again with Blake this Saturday – he was certainly more barky! But, remember to be kind to yourself and your pooch – coming out of lockdown i a big thing, so look at the positives and expect behaviour to be challenging, but give them the benefit of the doubt. They probably haven't been for 3 months or more and so in that respect they are probably doing well!
One thing to note is that since lockdown began in the UK< puppy prices have shot through the roof with people asking up to 3/4 times the usual price. Read my article on the extortionate puppy prices during lockdown to find out more on this issue.
If you enjoyed this article on post lockdown dog training you might also like to read about 10 cool dog tricks to teach your pooch!