patterdaleterriers.co.uk is a participant in the Amazon Services LLC Associates Program and other affiliate advertising programs designed to provide a means for us to earn fees by linking to Amazon.co.uk and affiliated sites. Affiliate links may be used on this page and in patterdaleterriers.co.uk articles, but they do not impact on the price that you pay and they do help me to get this information to you for free. Read my privacy policy for more information regarding affiliates.
There are some beautiful dog walks in Salisbury. This Medieval Cathedral city is located in the South of England. The most famous of all of the walks in Salisbury is, of course, the Stonehenge World heritage site.
Stonehenge World Heritage Site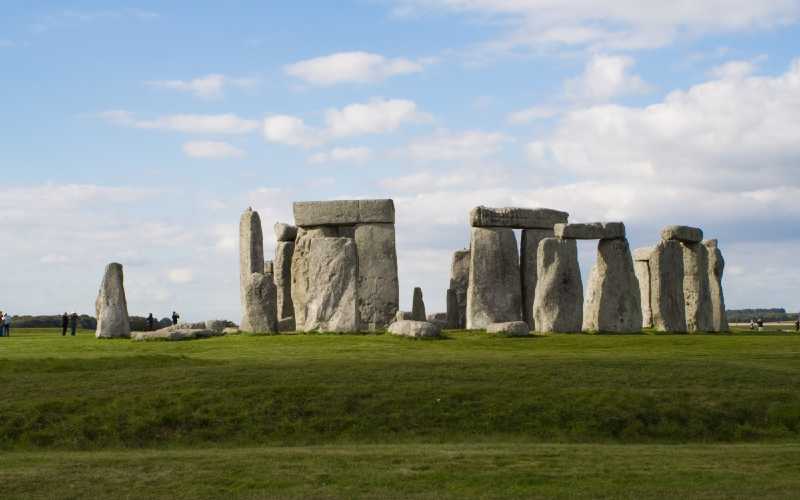 Everyone is aware of Stonehenge and many people are fascinated by the history behind it. However, it is also possible for you to walk your dog around the area. It may seem like this place is not dog-friendly but, it is in certain areas. Access is not allowed for dog walkers where there are sheep. Areas, where there are not any sheep, are fine to walk to your dog. The Trust allows free permissive access for walkers but there are restrictions in some areas for people with dogs (Durrington and the Cursus and Avenue fields at Stonehenge are specifically the areas you can walk). It is mainly the fields that are walker approved where you can walk your dog.
Avon Valley Path 
This is a long path and is around 34 miles. It passes through the towns of Fordingbridge and Ringwood as well as other villages. This pathway was opened in 1992, named after the river whose course it follows called the River Avon. You and your dog will pass through meadows buzzing with wildlife, downland, village pubs, grazing New Forest Ponies, and a still trout lake too. This walk is great if you want to explore new villages and are looking for a longer walk.
Clarendon Way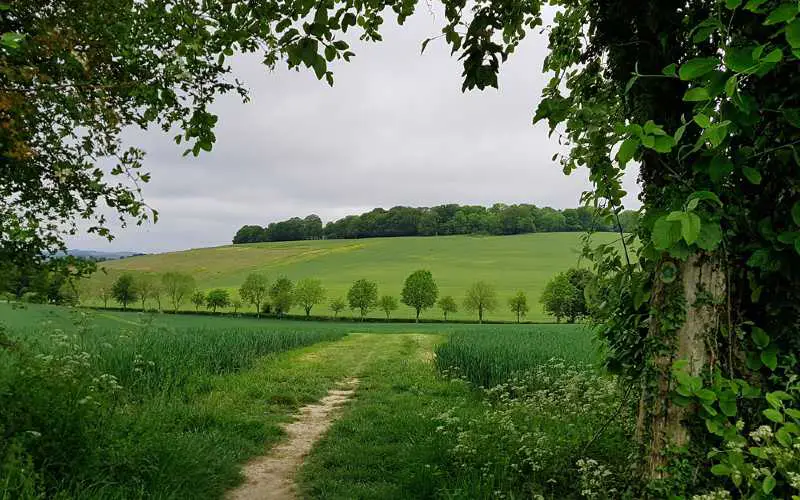 This walk runs from Salisbury to Winchester and is around 26 miles. The walk has 4 sections. It depends on which route you want to take as to how far you and your dog will walk. You will see a variety of countryside and woodland during this walk. It is a great walk when it is not raining as it can get rather muddy. You should pass various churches and the paths are generally quite flat. The route itself is not difficult, but it would be beneficial to bring a map since this walk covers a huge area. 
Castle Hill Country Park
This park used to be farmland but was recently opened up as a park for the public to use. During this walk you will be able to see views across South Wiltshire and even Salisbury plain on a clear day. There is a variety of wildlife to spot particularly different types of birds. All dogs are welcome here as long as they are controlled and there is a huge area for them to have a run around in the grassy fields. 
Windham Park Open space
This park is an open space but there are also small forested areas with paths to explore. It is an open square of grass lined with trees and walls. It is free of entry and is open at all times. This park is quite basic, but it is great for a quick dog walk especially if your dog is old. If you have young children with you on your dog walk, then there is a play area for children to enoy. The park is quite small so you will be able to keep an eye on your dog and children at the same time.